I'm so excited and honored to be to be posting as a creative guest today! My name is Pam and I blog at Keeping Life Creative. I believe no matter who we are or where we come from, we have a story to tell, and my blog is the place I tell mine. It's not always as organized as I'd like, but truth is, life is full of rough drafts, isn't it? When you visit my blog you can expect to find stories of my business adventures in digital scrapbooking, my silly family, my crazy couponing grocery store scores, and lots of fun ideas and projects to aid in "keeping life creative."
Right now silhouettes are one of my favorite home decor and fashion trends. I love them because they can be made to look subtle and classy, but are also a way to capture and display the detailed charm of your favorite people. I recently created some framed silhouettes for our living room wall and they have become a popular topic of conversation among our visitors! Upon close investigation people always want to know HOW I made them, and especially how I got such detail in my silhouettes. I'm excited to be here today (thanks again, Kari!) to show how you can create beautiful keepsake silhouettes to display in your home, or use to make custom gifts and fashion accessories.

To create these silhouettes I'm using a digital camera, a cute kiddo, and Photoshop Elements.
First, take a profile photo of your subject against a contrasting background. Don't stress too much about getting a perfect photo. (The lighting was pretty bad when I took this shot but since I got a good profile, it didn't matter.)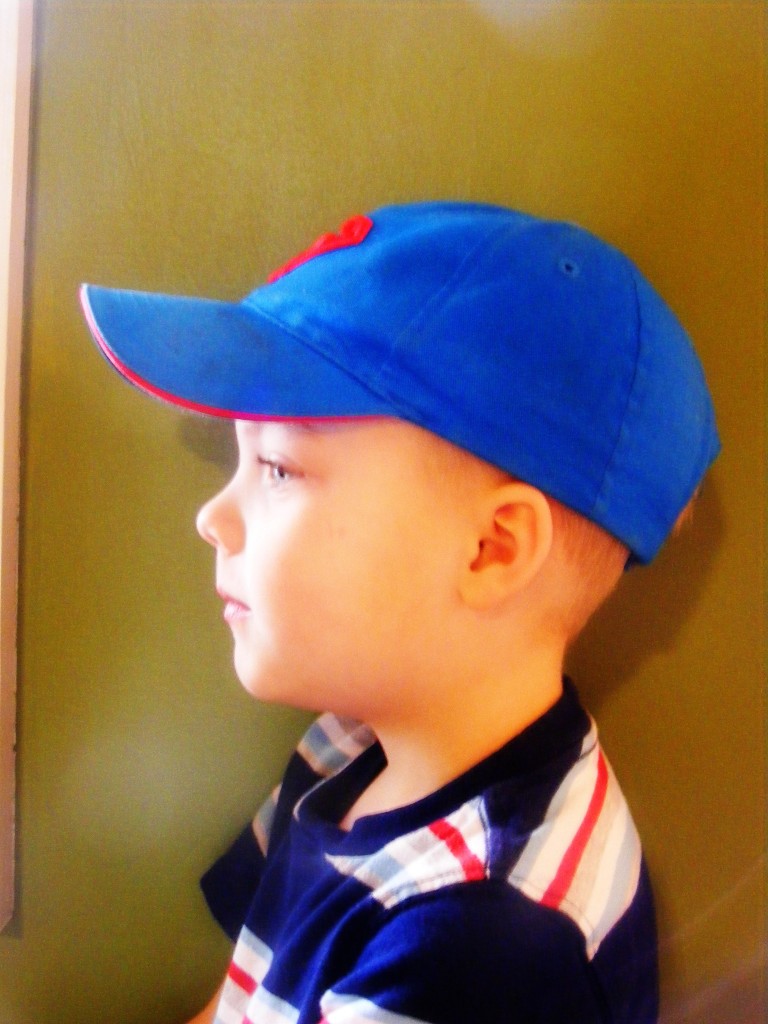 Upload the photo to your computer and then open in Photoshop Elements (File>>Open). You will see your photo in three places--the main screen, below in the "project bin" (to show which files you have open), and to the right in the "layers palette."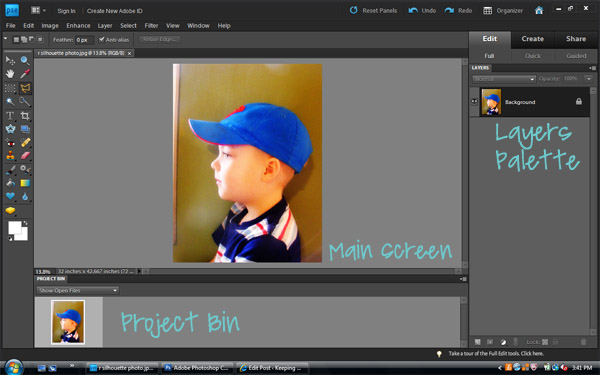 Go to the image of your photo in the layers palette and right click. Then choose "Layer From Background." A box will pop up asking if about what you want to name your layer. You can name it or just hit OK. Your photo will now change from a locked background to a manipulable layer.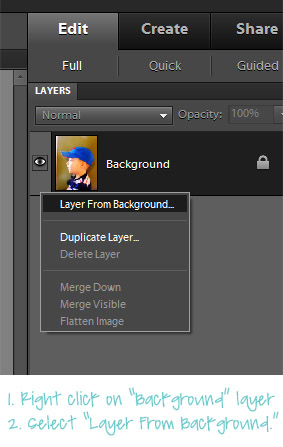 Go to the tool menu (left side) and click on the lasso to show the other lasso options. Select the Polygonal Lasso Tool.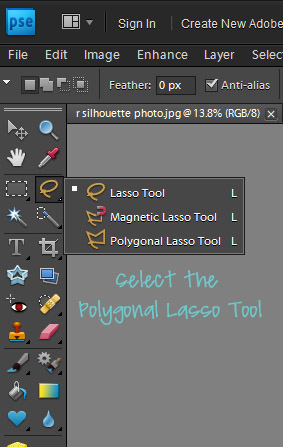 Outline the edges of the subject with the Polygonal Lasso Tool by left clicking the mouse and and dragging the polygonal lasso tool along the edges until you meet back around to your starting point. When your subject is completely outlined you will see dancing lines. TIP: Before you lasso, you may need to zoom in on your subject to get a more precise outline. (To zoom, click the magnifying glass in the top right corner of the tool bar. Make sure the zoom + option is selected, then zoom in by clicking the magnifying glass on the photo.)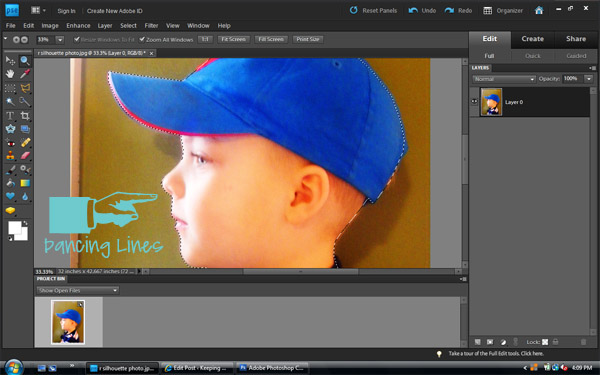 Click on Select, and then click on Inverse.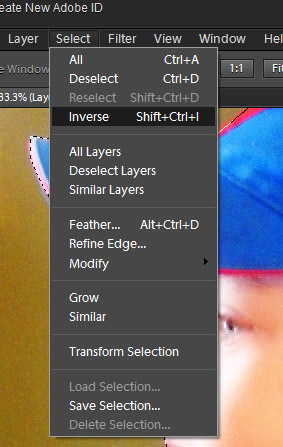 Now there should be dancing lines around your outlined subject as well as the entire photo.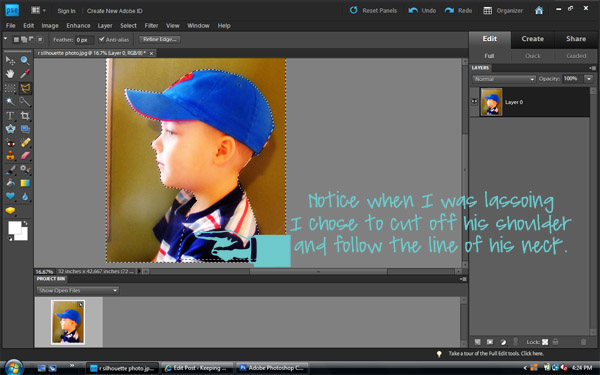 Hit the Delete key on your keyboard. The background will be removed, leaving only the subject. Deselect the dancing lines by hitting CTRL+D on the keyboard.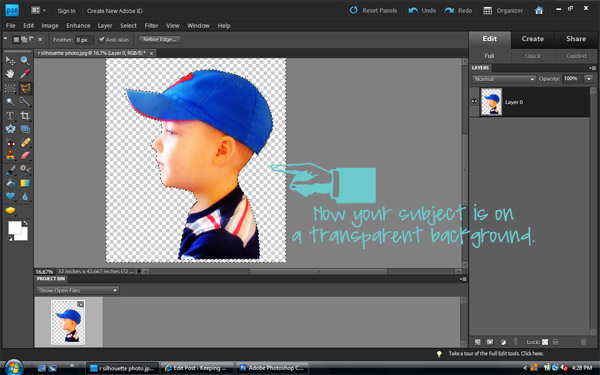 Go to the very bottom of the layers palette and create a new layer by clicking the page turning square icon.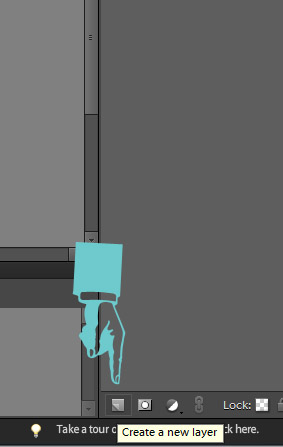 Make sure the new layer is selected in the layers palette. Then fill the layer with a solid color using the paint bucket tool. Now select the move tool, then hit CTRL+G on your keyboard. This "clips" the paint-filled layer to the cutout profile.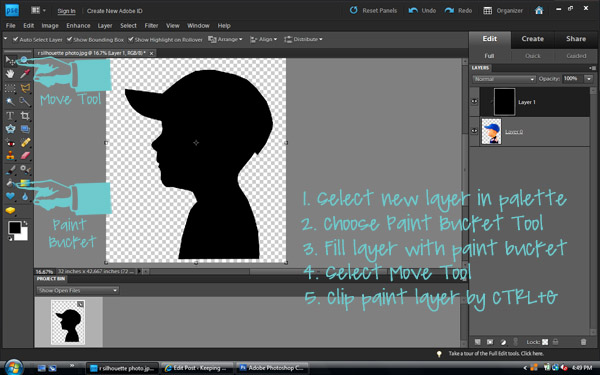 Hit CTRL+E to merge paint-filled layer with cutout profile.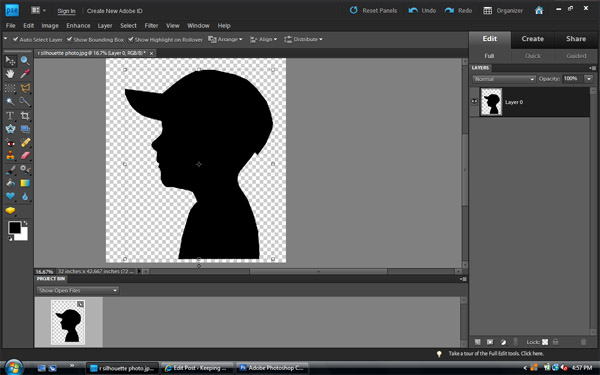 (When you save your silhouette, to keep the transparent background, save as a PNG file. When you are ready to print your image, save as a JPEG file.)
Now you have your completed silhouette image and the creative fun begins!
Just a few ideas on using your silhouettes. . . .
Drag onto a piece of digital patterned paper and then print on photo paper or canvas to create gorgeous frameable art.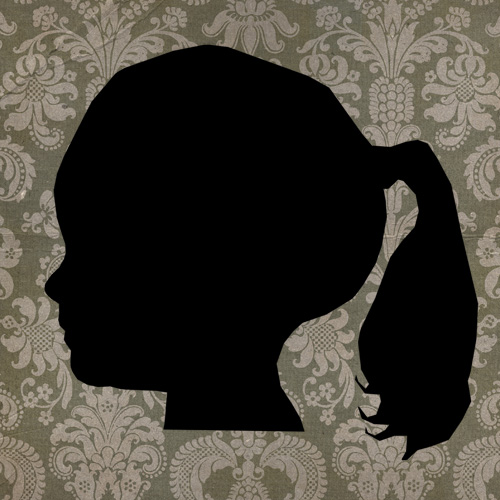 Mix up look by changing the colors and textures by clipping (CTRL+G) different digital patterned papers.

Create memorable note cards…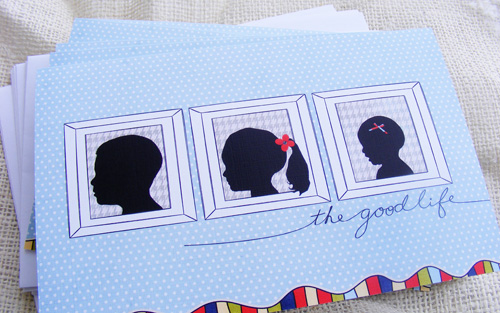 Upload your silhouette to a photo printing website and create adorable mousepads, plates, mugs, magnets, address labels, pendants, postcards, t-shirts, and so, so much more.
I hope you're feeling inspired! Thanks again for having me today. For more creative ideas and digital scrapbooking fun (and freebies!), I'd love to have you visit me at Keeping Life Creative.