This post brought to you by Serta. The content and opinions expressed below are that of U Create.
Many of us have a tough time going to sleep. I happen to be that gal that is up with my lamp on my nightstand turned out when I should be asleep. Here's a short video about some of the sleep problems my husband and I have:
Come to find out we actually have some of the most common sleep problems out there!
Here are 5 common sleep problems many of us suffer from:
tossing & turning
sleep temperature (getting too hot or cold)
sagging bed or rolling off (why does this make me laugh?)
not enough back support or alignment
partner moving wakes you up!
We actually have 4 out of 5 of the above! I have to admit neither of us have actually rolled off the bed yet.
Serta has joined forces with the National Sleep Foundation to design the Perfect Sleeper  by Serta® to help solve these problems! The newest advancements this year include Cool Action™ Gel Memory Foam, and Custom Support® Individual Advantage coils in select models and a new Perfect Sleeper Memory Foam line.
The attainable price range? ($399 – $1,299 standard queen set suggested retail pricing)
The model we decided to try out…
After discussing it and going over the different models, we decided to go with the Pro Energy Super Pillow Top Elite.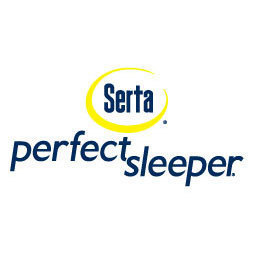 Stay tuned for a Perfect Sleeper update in the upcoming part 2 post!
POST BY:
You Might Also Like…
How to Make a European Pillow Sham
Reversible Throw Pillow Tutorial
Pin Tucked Pillow Cover Tutorial