Hello U-Create readers! I'm Leanne from Organize and Decorate Everything and I'm so happy to be here today sharing these easy Clothespin Snowflake Ornaments. Since I change the theme and colors for our Christmas tree almost every year I love making quick, easy, and inexpensive ornaments to go on it. My colors are red, light blue, mint green, and white this year.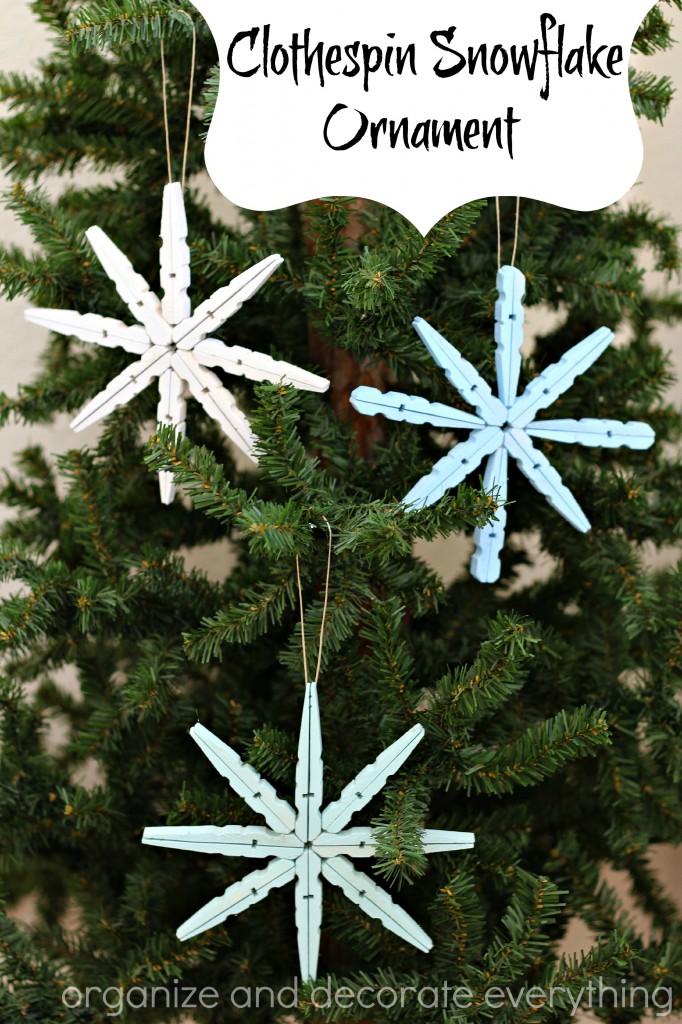 What You Need:
Wood Clothespins
Paint (I used spray paint)
Hemp or twine
Sand paper
Glue gun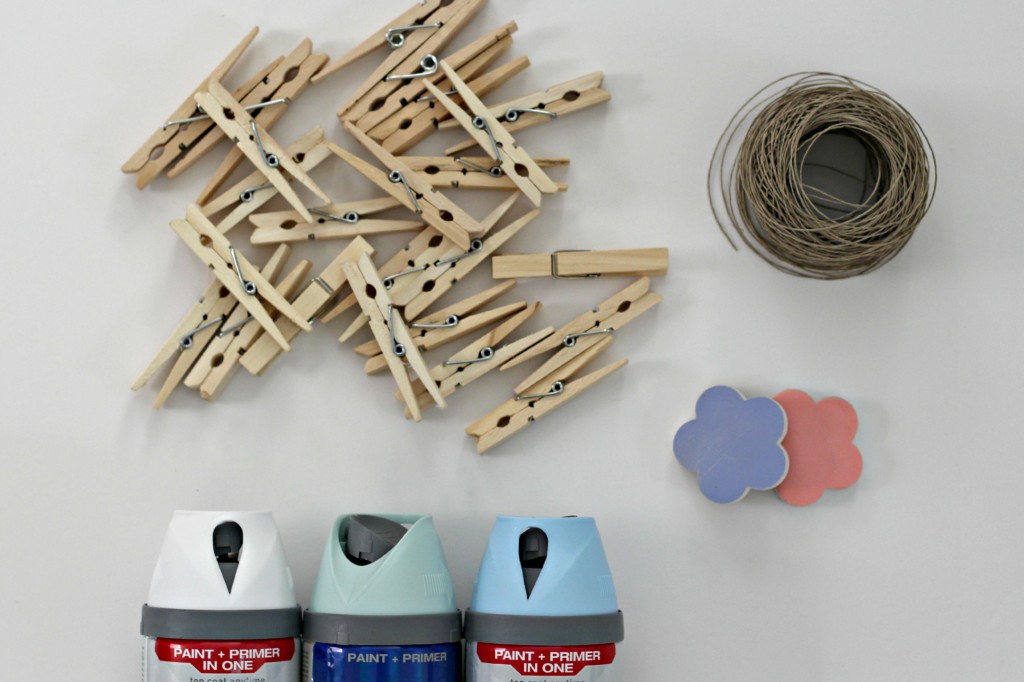 You will need 8 clothespins for each snowflake. Start by taking the clothespins apart and sitting the clothespin springs aside. I will be showing you how I used them in another post. I like to spray paint because it's quick but you could easily paint them with a sponge brush. I spray painted in the garage then brought them in the house because it was too cold in my garage and they were taking too long to dry. Once the paint is dry, hot glue the flat sides of 2 clothespins together. Work fast when you are hot gluing or they won't stick well.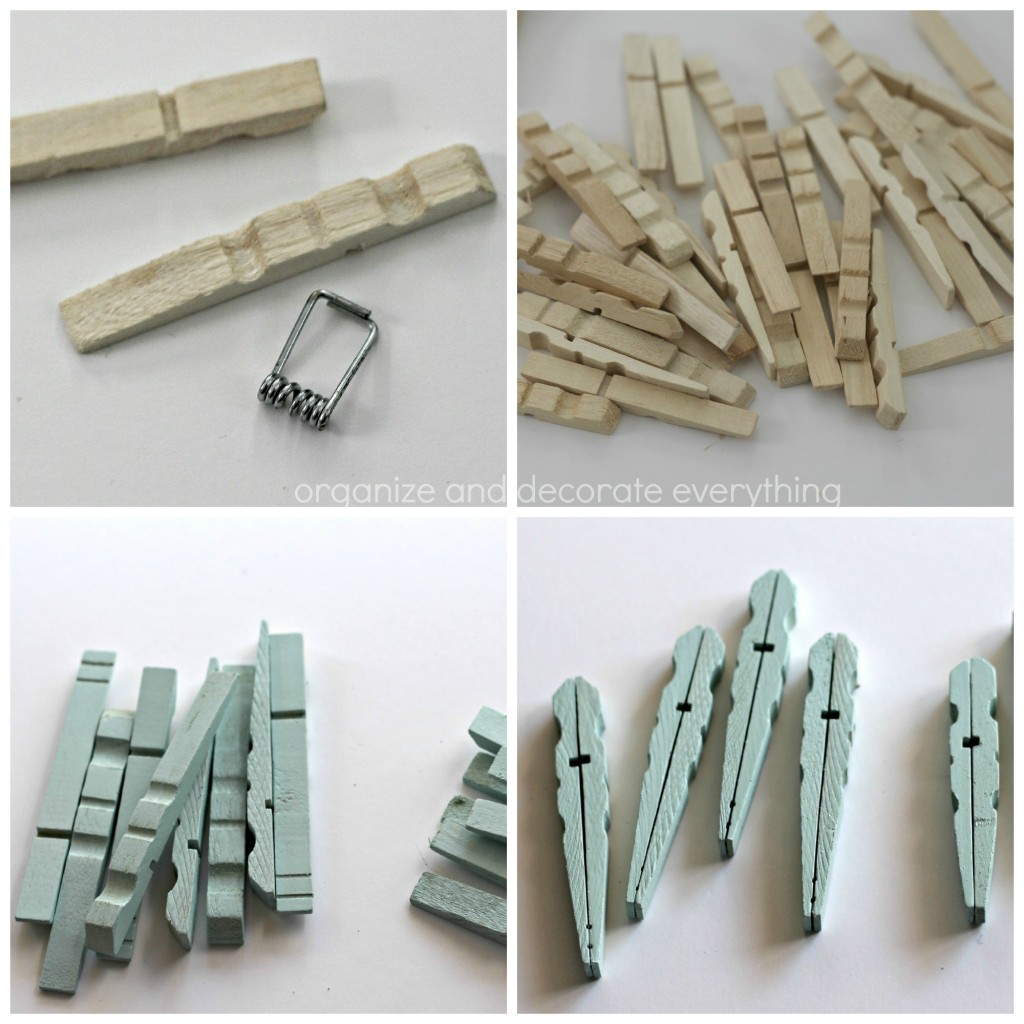 I laid out the clothespin snowflakes first, then started gluing once they were how I liked them. Glue 2 pieces together at a time. Hold the pieces together for a few seconds while the glue dries. Glue the 4 pieces in a cross pattern first then glue the other 4 pieces equally spaced between them.

I glued the first 4 pieces together in the same way, then changed the next 4 pieces by gluing the other ends to the inside of the snowflake.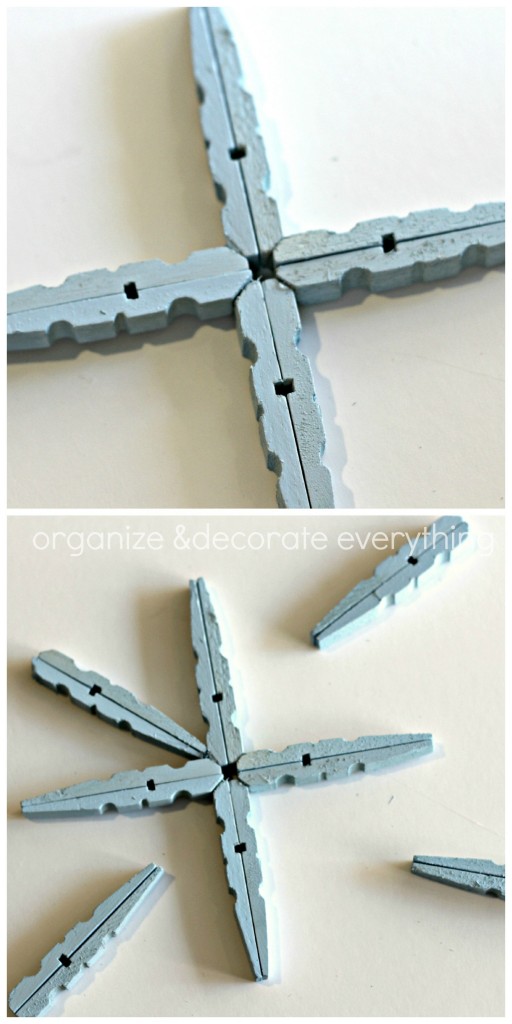 I love how they turned out and how easy they are to make. If you'd like to distress them, you can sand the edges a bit. They would also look so great glittered. Just add mod podge to the top with a sponge brush, sprinkle glitter, and tap off the excess. I decided to keep mine simple this time. Make a loop with the hemp and attach it to the back of the snowflake with hot glue.

You can make the snow flakes any color you like.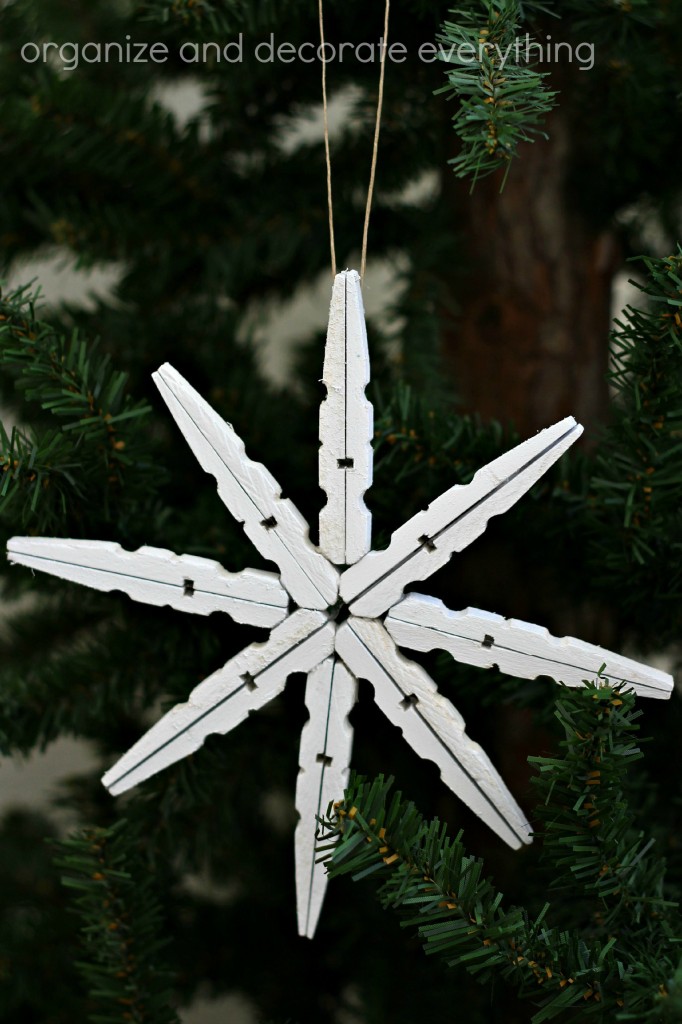 Be creative and come up with your own designs. I'm off to buy more clothespins because I need to make at least 9 more snowflakes for my tree.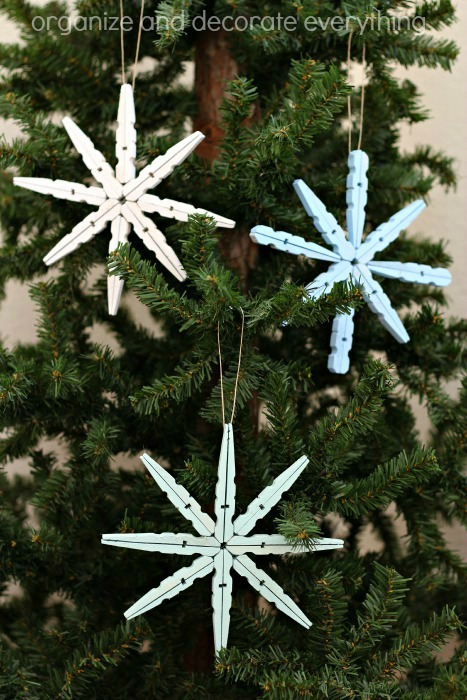 Thanks for letting me spend a few minutes with you. I hope you enjoy making these clothespin snowflakes as much as I do.
Visit Organize and Decorate Everything for other holidays projects and ideas: